Enlisting support
Many people who want to change their gambling patterns feel they have to do this on their own. However, we know that it can make a real difference if you have people supporting you in limiting or stopping your gambling patterns. It may be helpful early on to talk to someone you can trust, such as a partner, friend or family member, so that they can understand what you are going through and the reasons why you want to give up or limit your gambling. This will help them to offer you the support and encouragement you need to do this and recharge your life.
If you decide to talk to your partner/friend/family member about your gambling worries, set aside some time when you can talk freely without interruption. Remember that both of you may find the subject difficult and emotionally charged, so here are a few tips:
Try and avoid shifting blame and walking out on each other halfway through.
Do be prepared for a loss of trust in yourself and doubts over what you say or do, whether you gamble or not. This is understandable and if you are both able to work through this, it will not last in the long term.
Recognise that if your partner/friend/family member receives open communication from you and understands what's going on, they are more likely to be concerned about you and your wellbeing and how they can help.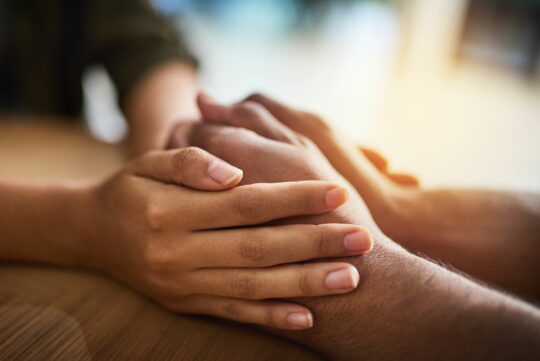 Tips and tools to reduce or stop gambling
You need three resources to gamble: access to gambling outlets, money and time. If you want to limit or stop your gambling now, this is where you need to focus your energies. There are a number of practical measures you can take to help reduce or stop your gambling, with immediate effect.
Don't go to venues or events where gambling takes place
Being in a situation where gambling takes place, such as the bookies, casinos, amusement arcades, races and the local bingo hall, clearly represents risk. If you keep going to these places, you are likely to feel tempted to gamble in ways that are hard to resist.
Use a self-exclusion service
Self-excluding yourself from casinos, betting shops, bingo halls, online betting and other gambling routes is a great way to limit or stop your gambling. See our list of recommended self-exclusion services below.
MOSES (Multi-Operator Self-Exclusion Service)

View the MOSES website

MOSES is a self-exclusion service for betting shops in the UK and allows you to ask any betting shops to exclude you from gambling with them. The service is free and you will be excluded for a fixed term period of 12 months.

SENSE (Self-Enrolment National Self-Exclusion)

Visit the SENSE website

SENSE is a self-exclusion programme that is available for anyone who may be experiencing gambling problems to enrol in a scheme to exclude themselves nationally from all land-based casinos in Great Britain licensed by the Gambling Commission. You can also speak to the manager at your local casino.

The Bingo Industry Self-Exclusion Scheme

Visit the Bingo Association website

The Bingo Industry Self-Exclusion Scheme is part of the Bingo Association and allows people to self-exclude from licensed bingo premises in the UK. You can also speak to the manager at your local bingo hall.

Amusement Arcades

You can call 020 7730 644 to self-exclude from amusement arcades or, speak to the manager at your local arcade.

The National Lottery

Visit The National Lottery website

The National Lottery offers ways to control your gambling, including limiting your spending and play. Take a look at their website to access these tools and find out more.

Other Lotteries

You can also self-exclude from other local lottery services, such as the Postcode Lottery, which you can find more about on their websites.

GAMSTOP

Register with GAMSTOP

GAMSTOP is a great tool for UK players who would like to self-exclude themselves from all gambling websites and apps run by companies licensed in the UK, for a period of your choosing. The service is free and quick to sign-up to.


Gamban

Download the app

Gamban is an app that is specifically designed to keep users safe and will ban casinos and bookies on more than 40,000 sites, including those that are not under the UK Gambling Commission. The app will also block Facebook gambling games and deposits from individual banks, along with other related content. A free version of the tool is compatible with Android, Windows, and iOS mobile devices. Warning: some non-Gamban casino sites are still available to UK players.

BetBlocker

Get the BetBlocker app

Downloading BetBlocker on your mobile phone enables online casino players to block more than 6700 gambling websites. This app is compatible with Linux, Windows, iOS, and Android devices. Unlike Gamstop, the BetBlocker app also covers overseas gambling sites that don't fall under UKGC jurisdiction. If you usually play on several devices, you'll be happy to know that you can install the app on an unlimited number of gadgets.

Ban via Router

If you are tech-savvy, you can ban gambling sites from your WiFi router. You can enter the IP addresses of the websites or use the parental controls on your router. An added benefit of banning gambling sites via your router is that any children in the house will also be protected from underage gambling issues.

Restrict Access via Mobile Carriers

Many mobile carriers in the UK offer their customers an opportunity to block all gambling sites on the phone. This means you don't have to worry about additional software or complicated settings.
How can I limit gambling ads?
Gambling blocking apps give some protection from gambling ads. Social media platforms like Facebook or Twitter allow customers to change the types of ads they would like to see. Google also has a feature where customers can mute ads of a similar nature. So, if you see a gambling advert, you can ensure that similar ads are limited in future. And remember, you can switch TV channels if you see gambling ads coming up!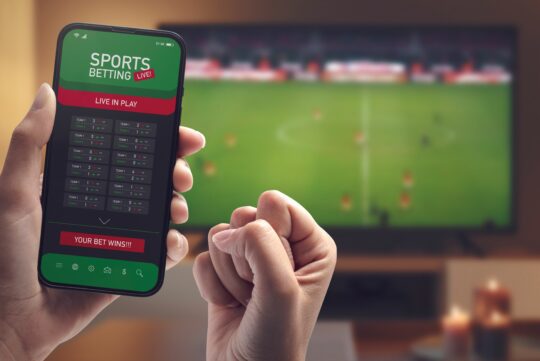 How can I avoid gambling settings?
There are lots of ways in which you can avoid gambling settings such as betting shops, casinos, or slot machines. Here are some suggestions:
Change your route home after work so that you don't pass any gambling venues.
Plan alternatives to going to the races.
Avoid the slot machines at pubs, arcades, bowling alleys etc.
If your local pub has fruit machines, don't go on your own when you could be tempted to use them.
If a friend wants you to go with them to the casino, suggest something different to do together.
Plan ahead when you know an engagement is coming up that could be challenging. Think of potential exit strategies and identify someone you can ask for support if needed.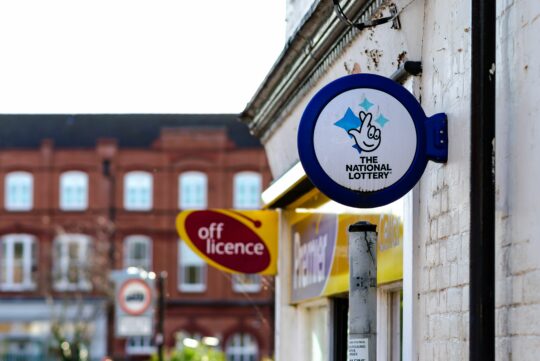 Click on the tabs below to find out our top tips on what to do when you have money or don't have money.
What to do when you have money
- Set a limit from the start on how much you are willing to spend in a gambling session or in a week, and stick to it.

- Cancel or leave credit/cash cards at home when you go out.

- Set withdrawal limits on your bank account.

- On payday, aim to pay all your bills first or transfer money out of your account to a savings account.

- Sign up to a bank that offers a block on any gambling-related transactions from their cards (most major banks do). Contact customer support to access this feature. You can also use banking apps that keep track of your spending so that you can make more informed decisions regarding your online gambling.

- Give clear instructions to friends and family that they are not to lend you money.

- If you can't manage the above, consider allowing someone else to handle your money for an agreed period.
What to do when you don't have money
If you have already run up debts as a result of your gambling, now is a good time to take action to manage your money and address the financial costs of gambling.

A great way to start is by setting a budget. This can give you a clear view of your finances and how much of your income goes towards gambling.

Repayment of debt is the next step. The best way to repay debt is to work out a manageable amount to pay off each week or month. As you pay off your debt, you will see the amount owing getting smaller as time passes.

Remember to talk about this with your partner, family member or friend. They can help you resist the temptation to place a bet to recoup your losses and pay off your debts. Don't expect them to solve all your problems or clear your debts, that is misusing their trust in you and it does not help in the long term.

For debt management support, visit our resources page.
The effects of alcohol and drug use
The use of alcohol or drugs can greatly reduce your motivation to limit or stop gambling. Substance use can cloud your judgement and prevent you from thinking about the consequences of placing a bet or continuing to gamble. It is a good idea to limit your drug and alcohol intake whilst you are trying to change your gambling habit. Advice and information about this can be found on our support sites page.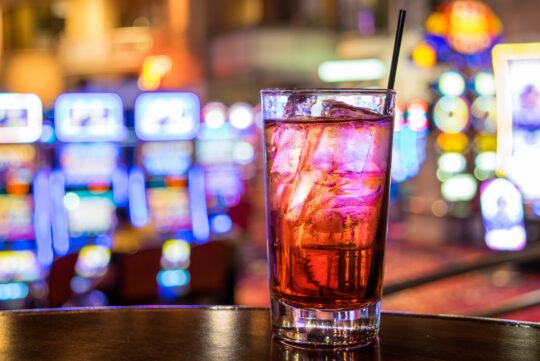 There are many services providing advice and support to help manage the impact of problem gambling and gambling addiction, such as debt, housing, legal or relationship advice, mental health and drug and alcohol services. Take a look at our recommended support sites below.
For more information on services that are available in your area, visit your local authority or CCG website.